SBI Collect
Step 1. Tick on box to accept terms and condition.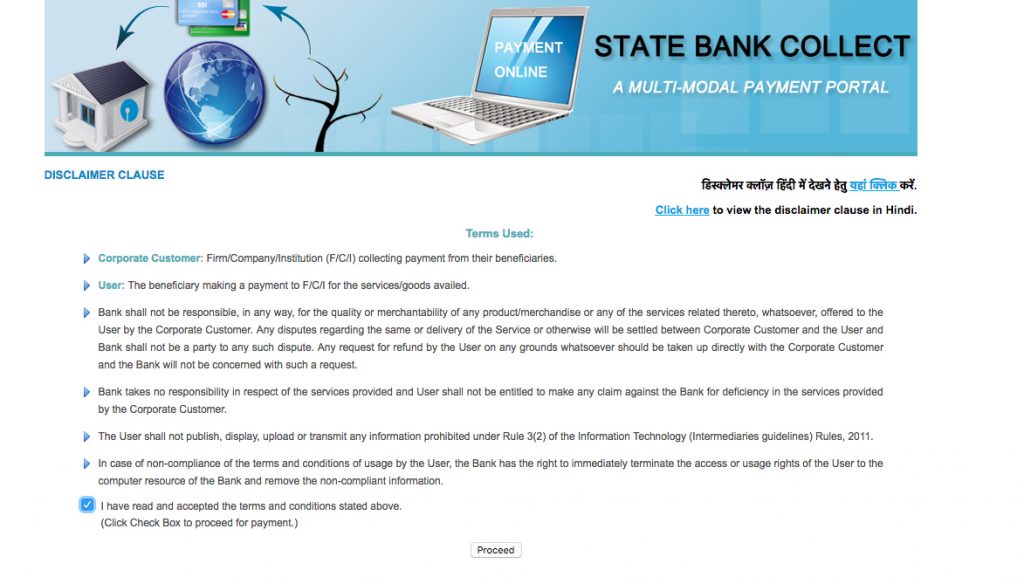 Step 2. Select KERALA in state of Corporate/Institute and Select OTHERS type ofCorporate/Institute.

Step 3. Select LAKSHADWEEP TOURS AND TRAVELS in others name

Step 4. select TOUR PACKAGE COST in Select payment category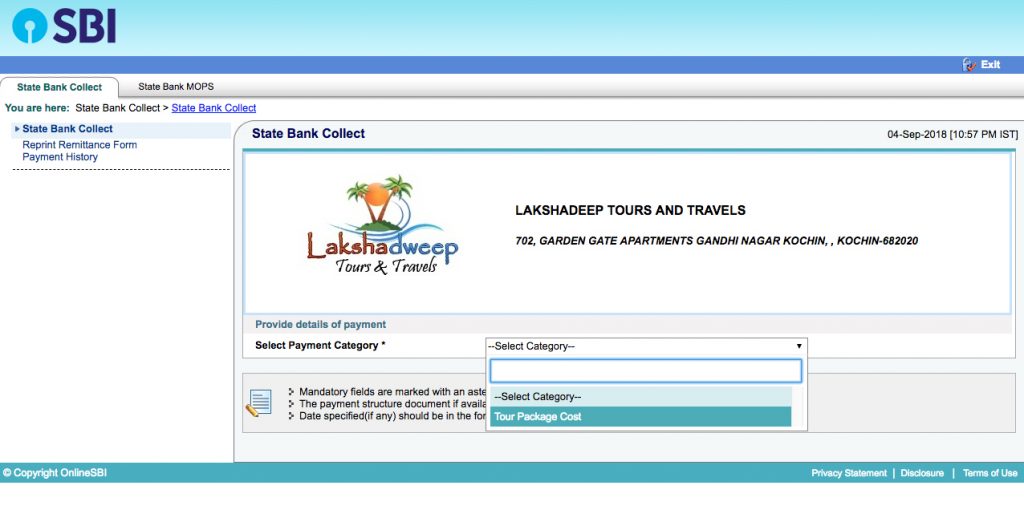 Step 5. Fill the form, don't give special characters in Address space, write your address DOB and Mobile no.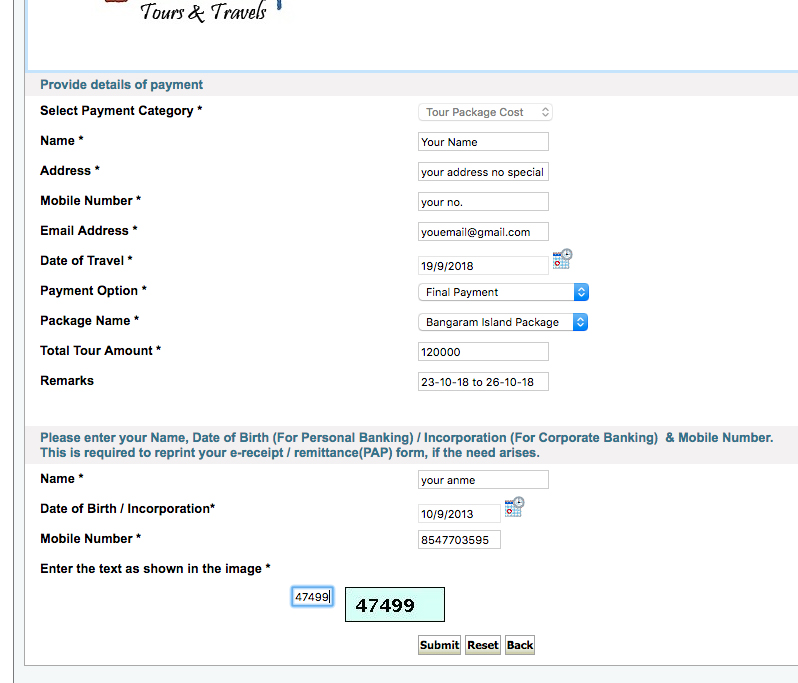 Step 6. Re check the details entered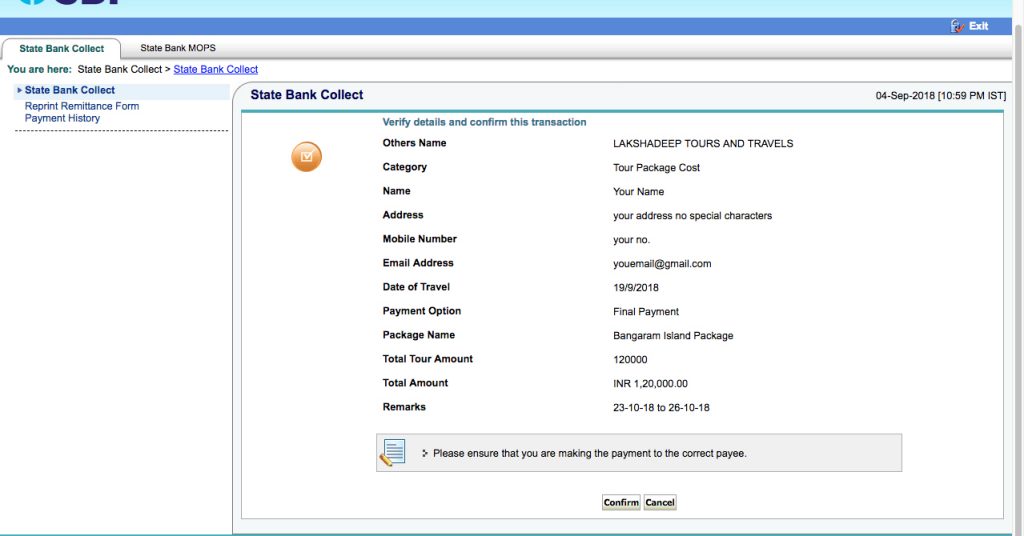 Step 7. Select Your Payment Option.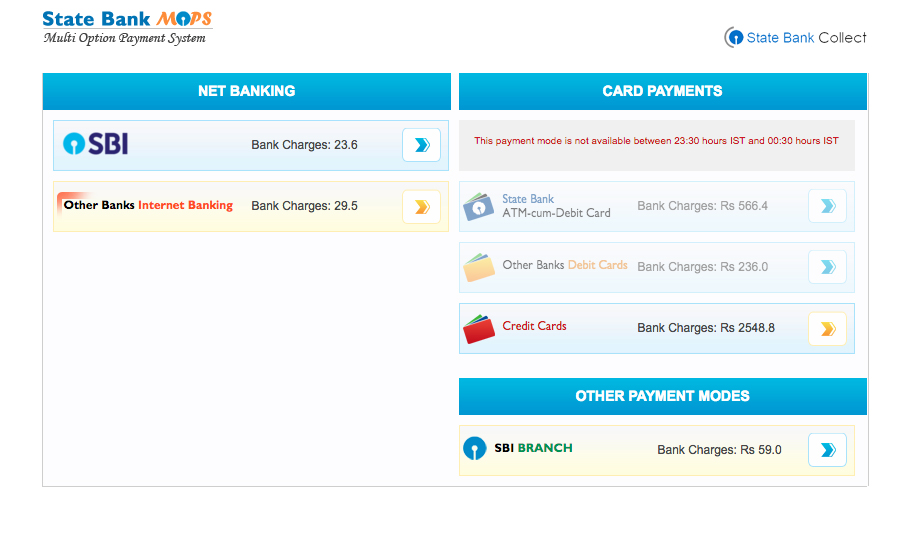 Step 8. Save the final payment Confirmation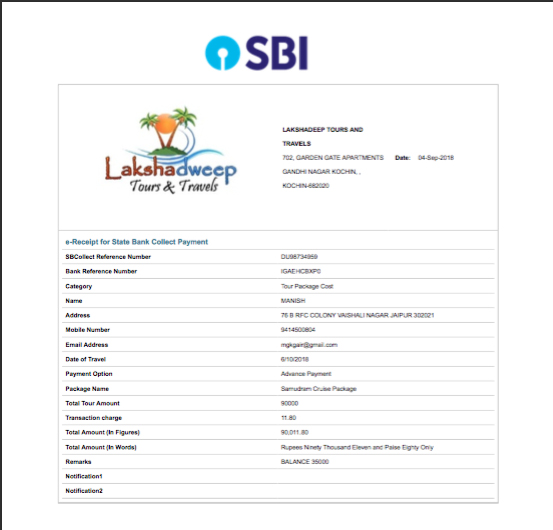 Step 8. Save the final payment Confirmation Receipt and email to lactours@gmail.com
Proceed Payment